Careers at The National Registry

Why you should work at The National Registry
Join our mission to provide a valid, uniform process to assess the knowledge and skills required for competent practice by EMS professionals throughout their careers, and to maintain a registry of certification status. Our inclusive and collaborative culture is essential in shaping the future of EMS as the Registry evolves to better fulfill our mission of protecting the public. In the interest of public safety, the National Registry fosters a transparent and innovative environment that advances the EMS profession.

Our values



ACCOUNTABILITY
We own our actions, follow through with what we have said or committed to, and realize that we are responsible for the consequences of our actions.



COLLABORATION
We are committed to a sincere effort to look beyond ourselves and actively engage with others for the good of the whole.



INCLUSIVENESS
We strive to merge the knowledge of different disciplines, backgrounds, and specialties to better represent internal and external stakeholders.



INNOVATION
We are willing to accept risks and potential failures to identify novel ideas that add value and relevance while progressing our mission.



INTEGRITY
We do what is right in every facet, not necessarily what is convenient or popular, and hold ourselves accountable for our actions.



TRANSPARENCY
We are open and up front with our decisions, and the rationale behind them, ensuring we communicate with internal and external stakeholders the impact those decisions may have on the community.
Our culture​​​​​
---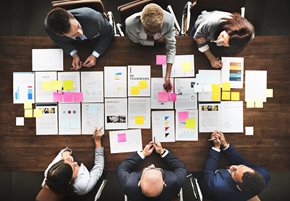 ---
We believe in our values, practices, and processes directed toward expanding individuals' knowledge, competence, and performance. The National Registry balances professionalism with flexibility, recognizing that a suitable work-life balance is essential to employee satisfaction. Offering remote options to our staff cultivates a cooperative work schedule as we acknowledge the needs of each individual employee. By embracing a pursuit of knowledge, we also provide employees with several opportunities to engage in ongoing education.
Diversity & Inclusion
---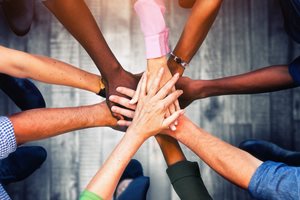 ---
The Diversity & Inclusion Task Force promotes a workplace culture that recognizes and encourages diverse perspectives to inspire creativity and growth throughout the organization. Using educational tools, discussions, and collaboration cultivates a feeling of value, respect, empowerment, and safety among all staff members. Committed to an environment of belonging, the Registry intentionally invests in these inclusive practices.

Our benefits

HEALTH & WELLNESS
The National Registry provides employees with medical, dental, vision, life insurance, short-term and long-term disability. We provide comprehensive plans to meet your needs.
The National Registry values the health and wellbeing of its employees and provides different wellness challenges to not only start or maintain healthy habits but also interact with coworkers during each challenge.
Not only is the National Registry committed to the physical health of our employees but also their mental health. The National Registry provides an Employee Assistant Program to their employees to utilize at any time.
Employees have access to free virtual fitness classes that they can take at their leisure



LEARNING OPPORTUNITIES
Become a lifelong learner at the National Registry by utilizing the National Registry's Tuition Reimbursement opportunity or attending various learning opportunities. Our learning topics are all-encompassing. Join our Lunch n' Learns and DE&I'S Contagious Conversations to broaden your mind!



FINANCIAL WELLNESS
The National Registry provides matching 401k to invest in your future.

PAID TIME OFF
Having a good work life balance is important at the National Registry. The National Registry provides several opportunities to ensure we are satisfying your work-life balance. We have a generous PTO package in addition to sick leave and 11 paid holidays.
The National Registry offers paid Parental Leave for multiple circumstances.



PERKS
Remote work environment
Virtual gatherings
Quarterly goal-setting and professional development
Annual reviews that provide career feedback and direction
Flexible work hours

FAQs
What does the interview process look like?

This varies per position, but generally entails an initial 30-minute screening over phone, and an impending virtual interview with the hiring manager and human resources. A waiting period, usually one week, precedes the virtual interview to allot for scheduling and preparation. If you are the selected candidate, a verbal offer will be extended, followed by a written offer.
I see more than one position that I am interested in. Can I apply for more than one position?

Absolutely! We do not have a policy that prevents you from applying to more than one position at a time. We will review your applications and reach out if we think there is a good match.
Where is the National Registry's headquarters?

We are located in Columbus, Ohio. While most of our staff is located in or near headquarters, the majority of staff work remotely.